The partnership between the First Nations Health Authority and the Provincial Health Officer takes a different approach to reporting on the health and wellness of First Nations women and girls.​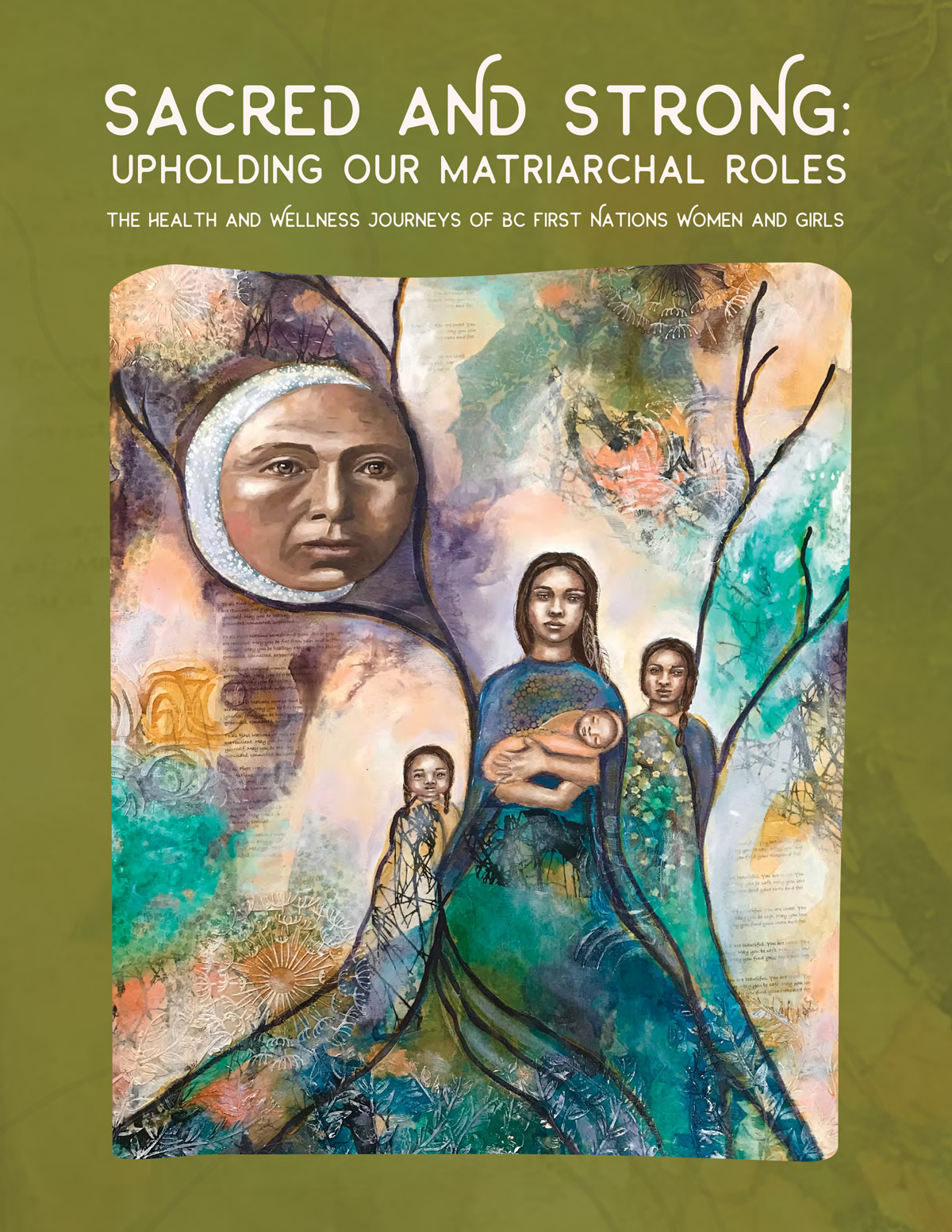 Sacred and Strong: Upholding our Matriarchal Roles carries the voices of over 120 women who have shared their stories and lived experiences to represent, create a connection with and speak as the First Nations women and girls behind the data. From the specially created artwork on the cover, to the photographs and quotes included within, this is no ordinary report.
Grounded in First Nations perspectives of wholistic wellness, the collaboration behind this important work aims to celebrate the many ways that First Nations women and girls in BC are flourishing, and to bring light to where systemic barriers continue to negatively impact their health and self-determination.
Read the letter from Dr. Shannon McDonald, FNHA's Acting Chief Medical Officer, and Drs. Bonnie Henry and Daniele Behn Smith from the Office of the Provincial Health Officer: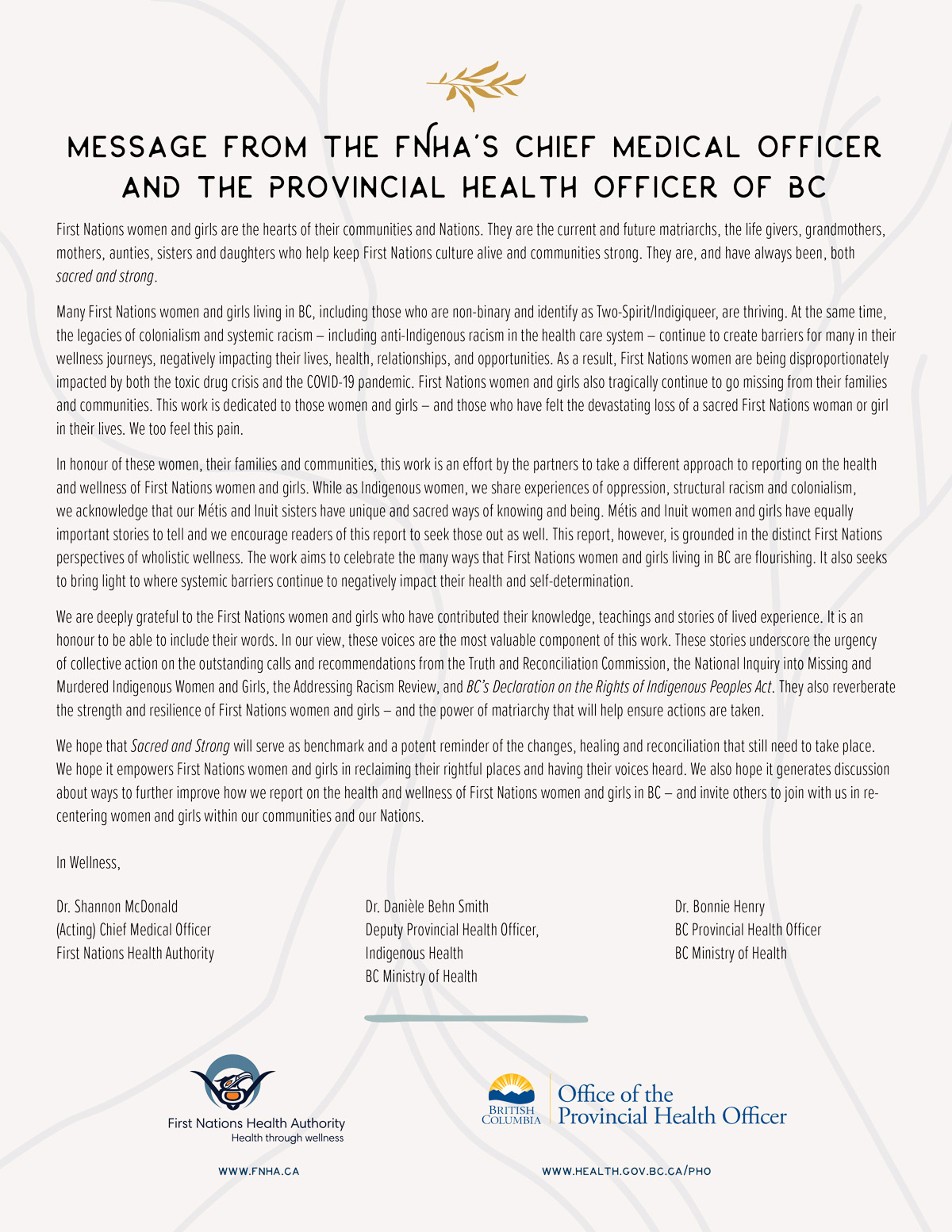 ​Visit url (fnha.ca/sacredstrong​) for highlights and to view the full report.​