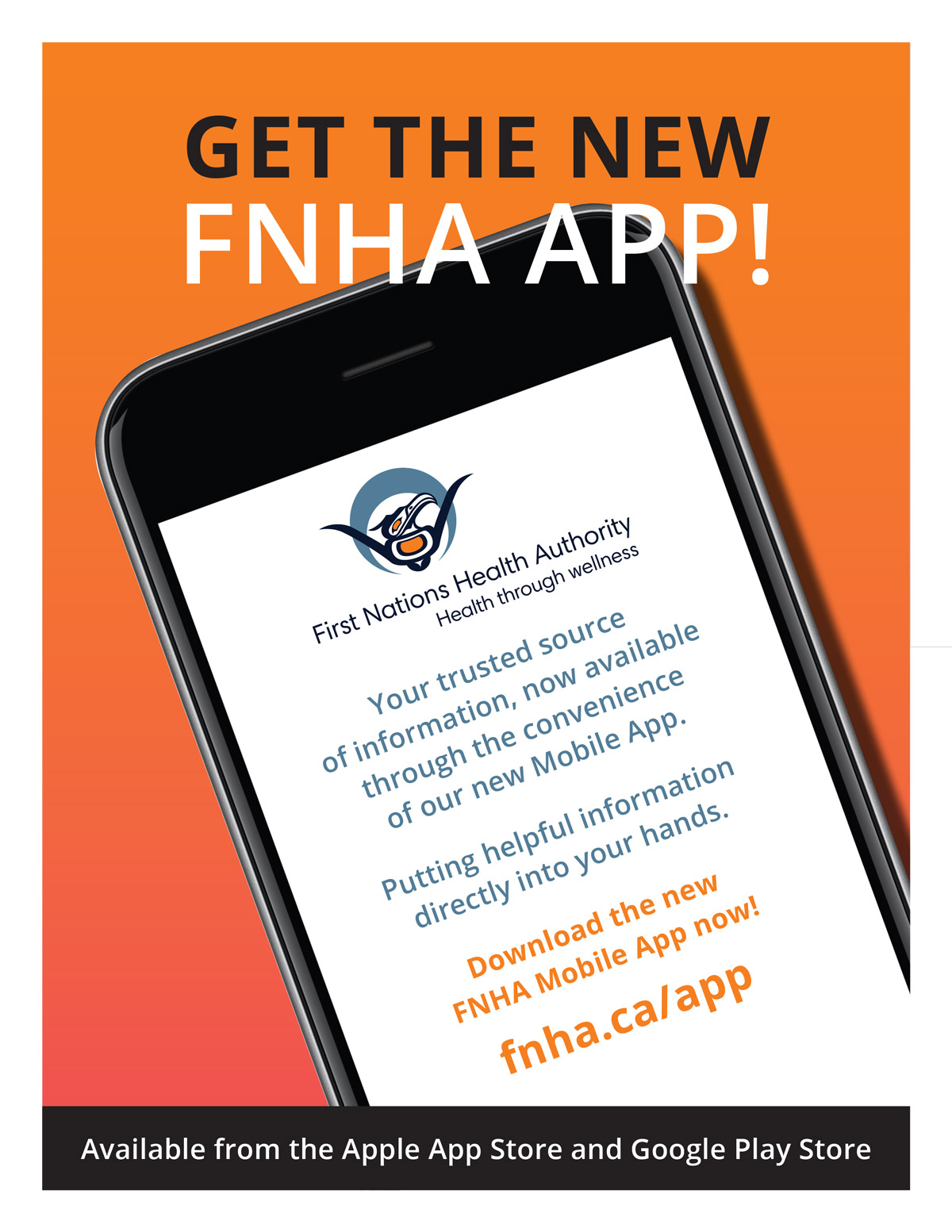 A message from Richard Jock, Interim Chief Executive Officer (CEO), FNHA​​
The FNHA strives to find the best ways possible to serve First Nations and Indigenous people in BC, and we are always exploring ways to better connect with those we serve. In response to feedback received from communities, we are excited to announce the launch of the new FNHA Mobile App.
The Mobile App creates the opportunity to receive direct information to support the health, wellness, and safety of BC First Nations. The current COVID-19 pandemic has emphasized the importance and value of immediate access to urgent and evolving information, and the Mobile App serves as a simple platform for important updates and resources.
As always, FNHA will continue to be your trusted source of information, now with the added convenience of a Mobile App. ​It will provide a direct link to our services and information, and will help to keep you up to date on FNHA's COVID-19 resources, as well as other holistic health information, support and tools.
Providing meaningful, useful online support to BC First Nations has been a priority for the FNHA, especially during these times, and we thank you for all you have done to help protect our communities, Elders, and history.
Beyond the pandemic, the Mobile App will be a helpful companion on your wellness journey. It will provide benefits with a focus on health and wellness, including physical and mental health. Depending on the settings you choose, the Mobile App can send emergency notifications and alerts about urgent, health related events.
FNHA is here for you when you need us, putting helpful information directly into your hands. I invite you to download the FNHA Mobile App today from the Apple App Store or Google Play Store. View the Frequently Asked Questions to find out more, or visit fnha.ca/app.​

Links